the film "Singing in exile"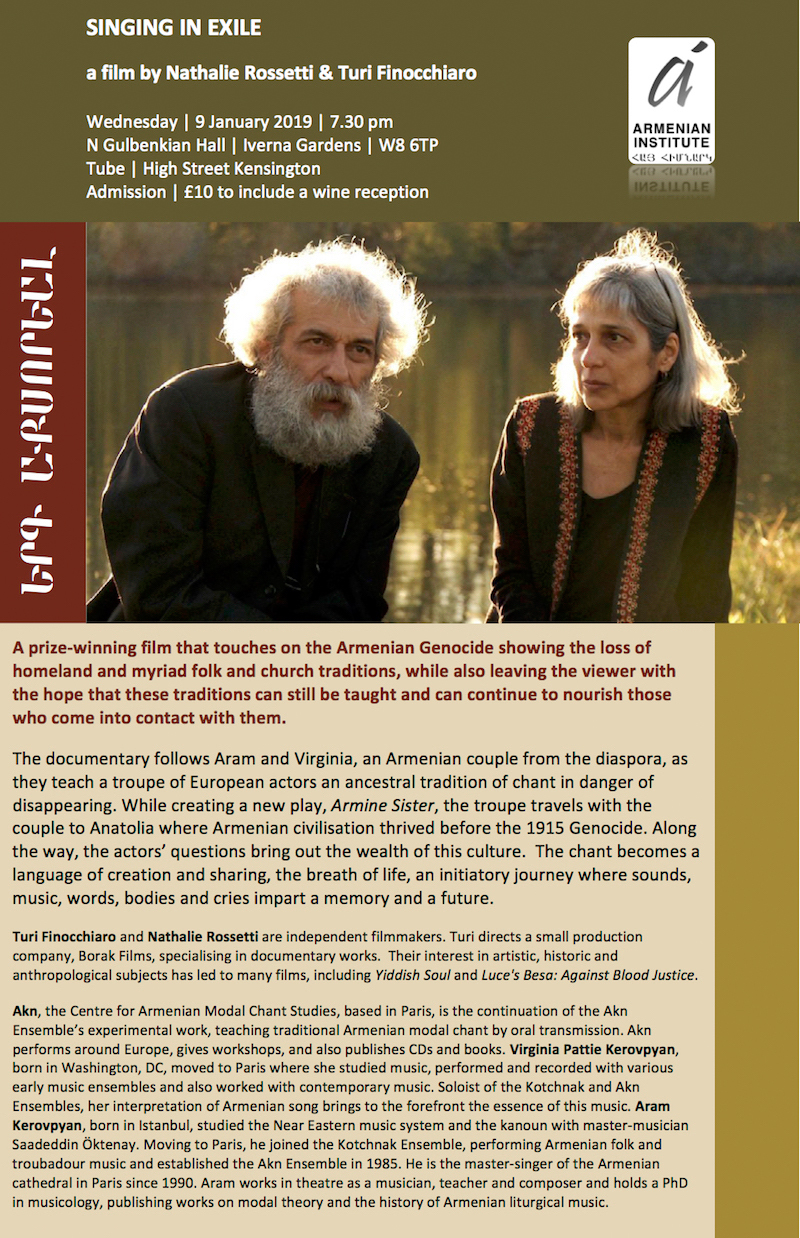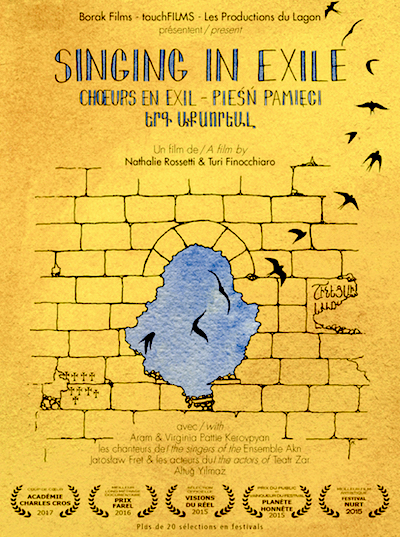 a documentary film by
Nathalie Rossetti and Turi Finocchiaro
Selected by more than twenty festivals.
Visions du réel, official selection, 2015.
Planète Honnête, public prize winner of the festival, 2015.
Festival Nurt, best art film, 2015.
Prix Farel, best feature-length documentary, 2016.
Coup de Cœur of the Académie Charles Cros at the Babel Med Music Festival, 2017 (Marseille)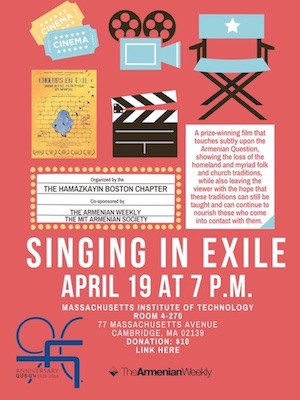 Watch the trailer

You can buy the Zone 2 (PAL for Europe) dvd too.
Subtitles in 13 languages :
french, english, polish, armenian, turkish, italian, spanish, arabic, dutch, portugaise, kurdish, greek, russian
Lenght : 1h16
and 40 minutes of bonus :
– Physical work of Teatr ZAR with Aram and Virginia Kerovpyan
– Presentation of the AKN ensemble
– Immersion in Jerusalem
– Excerpt of the performance Armine Sister
– Travel diary in Anatolia
– Trailer