Tzayn Hanabadi
Aram Kerovpyan's new book, in Armenian.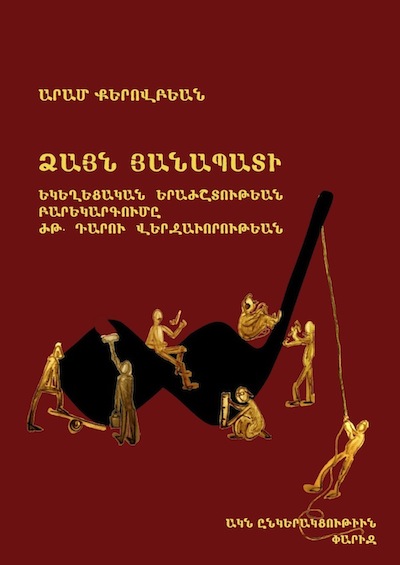 In 1873 in Constantinople, the Educational Council of the Armenian National Assembly appointed a Music Commission to study the «sharagan» chant repertoire and prepare a standard version of it. The Music Commission had just embarked upon the task and was in its second year of work when it emerged that Catholicos Kevork IV had a project to notate and publish the «sharagan» chants in Etchmiadzin. Quarrels broke out, letters and articles were written, even patriarchal bulls were drawn up. Of all this, only a few lines are recorded in history
Thanks to the recent discovery of the minutes of the 1873-75 Music Commission sessions, as well as a series of letters from that period, a micro-history can be reconstructed from these testimonies. Dating from a period of great vitality in the Armenian community of Constantinople, we see the final episode in the history of Armenian liturgical music in which a project for reform was conducted without deferring to outside criteria.
In establishing parallels with today's Armenian liturgical music, Voices in the Desert also proposes to show how, over the 20th century, changes have taken place in the ways in which Armenians perceive their music.
You can order the book Tzayn Hanabadi on this page.
The book costs 25 euros, postage included.
PayPal: simple and secure!
For other means of payment or any question please write to: